Inspirations by la Girafe a dessiné sa nouvelle collection printemps-été 2013 intitulée
Parenthèse enchantée à Cadaqués
Cette saison les bijoux arborent de belles couleurs pétillantes, des touches fluo, des perles
naturelles : nacre, agathe, corail et turquoise… pour le bonheur des jeunes filles, des ados et
de leurs mamans.
Nous espérons que cette gamme créée dans un endroit mythique bercé par la lumière et la
douceur d'une vie au soleil vous fera voyager.
Collection pour jeunes aventurières à l'esprit bohème et joyeux !

Inspirations by la Girafe has designed her new spring-summer 2013 collection named
Enchanted interlude in Cadaqués
This season, jewellery wear beautiful sparkling colors, neon details, natural pearls: mother
of pearl, agate, coral and turquoise ... for the delight of young girls, teens and their mothers.
We hope that this collection created in a mythical destination, bathed in sunlight and the
sweetness of a life in the sun will make you travel.

Collection for happy children and teens with such an adventurous and bohemian spirit !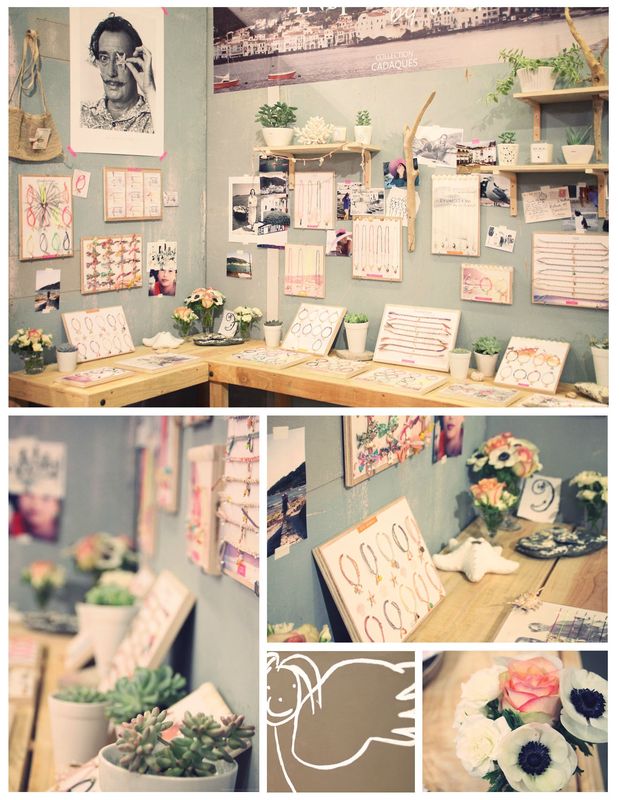 Gros coup de coeur pour cette nouvelle édition du salon Playtime, de très belles rencontres, et un accueil très chaleureux de notre nouvelle collection.
Un grand merci pour tous vos beaux compliments.
A very big favorite for this new edition of Playtime the children trade show, very beautiful meetings, and a very warm welcome of our new collection. A great thank for all your nice compliments.